All Kane & Ross osteopaths are registered with the General Osteopathic Council.
Mark Kane MA MSc DO ND MBAcC DMH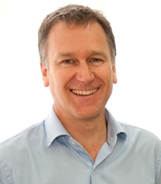 email: mark@kaneandross.co.uk
Mark Kane has spent more than 25 years as an osteopath helping patients from all walks of life - pregnant mums, children, stressed execs and office workers, parents and grandparents. On a daily basis, he treats pre and post-natal women, sports injuries of kids and weekend warriors along with the postural stresses and strains that go along with 21st century living.

His passion is for finding the underlying causes of his patients' pain and devising effective strategies to get people onto the road to recovery. The first step to effective treatment is accurate diagnosis and Mark uses a wide range of clinical testing and will incorporate diagnostic ultrasound within the osteopathic consultation where relevant. Ultrasound can be particularly helpful in the diagnosis of soft tissue problems of the shoulder, hip, knee and ankle. He has had many years of experience using gentle osteopathic techniques to help with pain in pregnancy and post natally.

Mark has also completed a MA in integrated health, a three year training in acupuncture and a MSc in diagnostic ultrasound. He was a senior lecturer at the University of Westminster and from 1995 to 2002 was the director of the MSc programmes at the University's School of Integrated Health. As well as being a member of the research team at the British School of Osteopathy between 1995 and 1997 he was senior lecturer in Osteopathic Methods at the London School of Osteopathy '94-97 where he taught musculoskeletal diagnosis and treatment. When he is not busy at work, Mark loves surfing and keeping fit with his four children.
Simone Ross BSc Ost BPhil RGN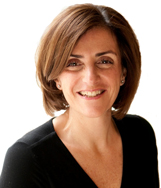 email: simone@kaneandross.co.uk
Simone treats a wide variety of patients from babies to adults using a combination of cranial and structural techniques as well as postural ergonomic and exercise advice. She is interested in finding the root of the problem so that a course of treatment can be devised to relieve the symptoms as soon as possible and then to prevent them returning by prescribing exercise and ergonomic advice. Simone is committed to an integrated approach working with her patients' consultants, obstetricians GPs, fitness instructors, etc. to enable the patient to get the best all-round care.
Simone has a special interest in treating musculoskeletal pain in pregnancy and post-natal women. She believes that it is common but not normal for women to suffer unnecessary pain during pregnancy and post-natally, and that there are few musculoskeletal symptoms during this time that cannot be helped by osteopathic treatment.
She also does check ups for newborn babies.
Simone will do check-ups for newborn babies who can be seen immediately after they are born. She receives referrals from many of the leading obstetricians and paediatricians at London's private hospitals and may see your baby either within the hospital or at Kane and Ross Clinics in Harley St W1 or Kensington SW5.
Simone has a background in nursing where she specialised in looking after patients with cancer, and in orthopaedics and paediatrics. She holds a postgraduate degree in complementary healthcare from Exeter University.
She has worked for 2 years at the Osteopathic Clinic for Children and also has also taught osteopathic techniques to post-graduate students. She now teaches midwives, doctors and pregnant women about osteopathic treatment.
Simone has four young children of her own.
Cecylia Baulkwill BOst, BSc (Hons)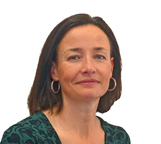 Cecylia qualified with distinction from the British School of Osteopathy in 2008, after a degree in Physics and ten years in the oil and gas industry. She has subsequently worked in busy practices in London and Edinburgh treating a wide variety of problems in patients of all ages.
Her treatment combines structural and cranial osteopathy with practical advice and support, including exercise and ergonomics. Her approach is guided by the osteopathic principle that health can be enabled by supporting the body's own healing mechanisms. Cecylia's aim is to ensure each individual achieves their best health state, relieving pain and symptoms and also working with them to prevent problems recurring.
Over recent years, Cecylia has built up particular expertise in treating expectant mothers, babies and children of all ages. She has specific obstetric and paediatric training and also her own experience as a mother to two boys.
Working with women in the ante-natal period, helping to support her patients towards the delivery of their babies, she treats problems that can occur, or be aggravated, during pregnancy. Such problems include:
low back pain
sciatica
rib pain
upper back and neck pain
Cecylia strongly believes that chronic and recurrent problems can be avoided by helping patients to identify, understand and manage the factors that contribute to their patterns of pain and dysfunction.
Cecylia lives in London with her husband and two sons and enjoys running, cycling, swimming and sailing.
Camilla Oates BSc, M.Ost, DPO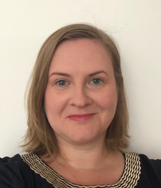 Camilla is an experienced osteopath with a Masters in Osteopathy, an Honours Degree in Biomedical Science, Postgraduate Certificate in Paediatric Osteopathy and Postgraduate training in Cranial Osteopathy.
With a depth of professional experience and over ten years of study, she has a thorough understanding of how the human body works and uses a combination of both structural, cranial and soft tissue techniques to address restrictions and movement throughout the whole body. Her treatment is directed towards restoring function, improving posture, relieving muscular aches and pains, reducing general body tension and promoting recovery after injury.
She is experienced in treating a wide range of patients from office workers and sports people, to the elderly. Every session is tailored to each patient, and encompasses both hands on treatment as well as advice on lifestyle activities and exercises. Camilla's ultimate goal with treatment is to help patients help themselves, and equip them with the tools to manage their health, be it short term injuries or more long term recurrent issues.
Camilla has a special interest in the treatment of pregnant and post-partum women. Pregnancy and childbirth can put a huge amount of stress on the body due to changes in shape and weight bearing, and Camilla works to help prepare the body for this important process and address any demands placed on the body during this time.
In addition Camilla is highly skilled in treating babies and children. Having worked at the Osteopathic Centre for Children where she gained a Diploma in Paediatric Osteopathy, she is experienced in helping to alleviate any restrictions or irritations that may have occurred during delivery.
Margherita Piastri MOst
Margherita is a registered Osteopath with the General Osteopathic Council and a member of the Institute of Osteopathy. She graduated from the European School of Osteopathy with a First Class Integrated Master Degree in Osteopathy.
Margherita has been working primarily in private practice using an integrated osteopathic approach combining a myriad of therapeutic approaches ranging from Western Medical Acupuncture, Cranial Osteopathy, Athletic Kinesio Taping as well as Rehabilitative Exercise Therapy. She has also had experience in the NHS working as a senior MSK clinician delivering care to a varied caseload of patients alongside local consultants and GPs.
Margherita provides individually tailored treatment plans using a variety of 'hands on' techniques as well as advice on lifestyle activities and exercises to empower patients to take care of their personal well-being. Margherita's treatment goes beyond treating the symptoms of a patient's complaint, she focused on the treatment of the body as a whole to help patients achieving and maintaining optimal health and wellness.
Margherita has a passionate approach to osteopathy having experienced the benefits herself when she was a semi-professional basketball player in Italy. Her sporting background gives her an in-depth perspective on treating musculoskeletal pain and associated disorders. She believes that osteopathy has a strong role in helping athletes enhance their performance and prevent reoccurrence of injury.
She also has a keen interest in the management and treatment of expectant mothers and newborns as she firmly believes that osteopathic treatment can assist the natural physiological changes that both mother and baby will face in the pre-natal and post-natal phases.
Margherita works also as a Practice Educator at the University College of Osteopathy, tutoring students and providing them support in their academic development. She is also a teacher assistant in Visceral Osteopathy for the International Department at the European School of Osteopathy.
Peter Schimke MOst, PGDip WH.Ost, DipSM
Peter graduated with a Master of Osteopathy Degree from University College of Osteopathy London. He completed his Post-Graduate in Osteopathy in Women's Health under Professor Renzo Molinari at the Molinari Institute of Heath and has joined their Post-Graduate Faculty. Peter is also extending his expertise through a Post-Graduate programme in Paediatric Osteopathy at the University College of Osteopathy.
He firmly believes in healthcare being about the whole person and takes a holistically integrated approach to treatment which supports the body's innate ability to heal.
Peter treats patients of all ages and is skilled in diagnosing and treating common as well as less common conditions. He has four areas of special interest.
Expectant mothers
Post-natal issues
Babies
Children
Peter uses a wide repertoire of techniques and will always address the underlying issues, seeing osteopathic care as much more than symptom management. Where appropriate he will tailor for each patient exercises and simple lifestyle changes to promote general well-being.
He has a keen interest in Women's Health, specifically fertility and in helping pre- and post-natal women deal with the physical stresses of pregnancy and labour. This includes women many years post-labour who may still be struggling with unresolved issues. He is passionate about showing women that often what they are told they have to live with because it is "common" can be resolved or improved.
Peter holds professional memberships of the Institute of Osteopathy as well as The Molinari Institute of Health.
Peter loves to travel, study and read extensively especially on nutrition and its effects on mood and health. He is a keen swimmer, even in the coldest months.